Cristiano Ronaldo: Ramsey apologizes to Juventus teammate for denying him 607th goal
Cristiano Ronaldo should have been among goalscorers after Juventus recorded a 2-1 victory over Lokomitiv Moscow in the Champions League.
But the Portuguese star was denied his 607th club goal after his free-kick was spilled by goalkeeper Guilherme was turned into the net by Aaron Ramsey millimeters over the goal-line.
The goal was credited to the Welshman which was his first Champions League goal since he last scored for Arsenal in 2015.
This 2nd picture is after Ronaldo missed a chance not after Ramsey scored.

Ronaldo was all smiling and happy that the team scored a goal.

This agenda against Ronaldo is absolutely ridiculous and so forced. https://twitter.com/goal/status/1192147022364712960 …Goal✔@goalThe moment Aaron Ramsey broke Cristiano Ronaldo's heart 13.3K7:56 PM – Nov 6, 2019Twitter Ads info and privacy5,113 people are talking about this
However, Ramsey who did want to take chances on Guilherme's error, has apologized to Ronaldo for stealing the credit.
"I thought the keeper was a lot closer to me and had a chance of diving back and maybe clearing it," Ramsey told reporters after the match.
"My instinct took over to make sure that it went over the line. I've apologised to Cristiano."
Lokomitiv star Alexei Miranchuk leveled matters in the 12th minute but it took a last gasp effort from Douglas Costa as Juventus won the game by 2-1.
Cristiano Ronaldo *almost* scored his first free-kick for Juventus.

But Aaron Ramsey took it off the line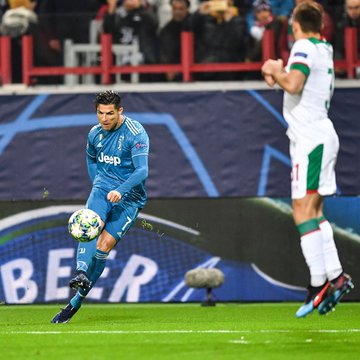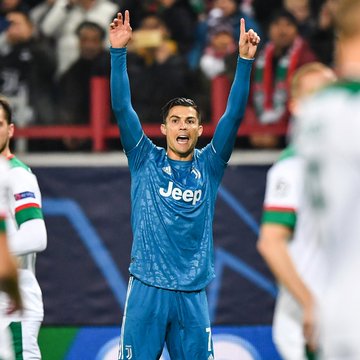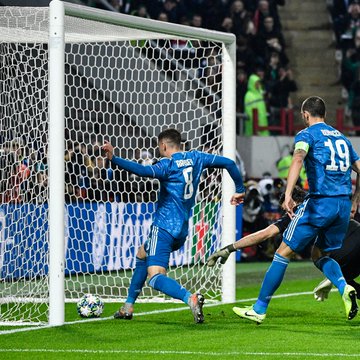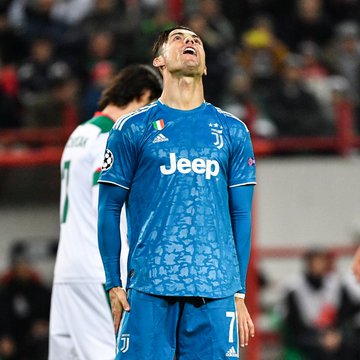 15.2K7:27 PM – Nov 6, 2019Twitter Ads info and privacy2,671 people are talking about this
Ronaldo is yet to get into his scoring best in this season's competition with just one goal in four matches.
The Italian champions are now through into the round of 16 of the Champions League following Atletico Madrid's 2-1 defeat to Bayer Leverkusen.